Sewing Equipment Specialists
Sewingtime is New Zealand's sewing equipment specialist. We supply the highest quality products from the world's leading brands to enhance your sewing experience, whether you are a beginner or looking to start your own business. We stock home and industrial sewing machines, needles, accessories and parts as well as offer our expertise in the form of advice, guidance and years of experience.
Auckland Stock
All stock online are sent from and stocked in our Auckland Warehouse. If you are looking to check out our stock in our Christchurch branch, please contact us and we can arrange for viewing.
Sewing and Embroidery Equipment
Shop for industrial sewing machines from a range of brands and household machines from Juki, the famous Japanese manufacturer. Our varied stock means you will find the ideal machine for your very needs. We also sell embroidery and quilting machines, laundry and steam machines, curtain manufacturing equipment and more. Whatever your hobby or business consists of, Sewingtime is here for you.
Sewing Machines Accessories
Sewing machines are nothing without the addition of some essential accessories. You'll find everything you need to sew your first stitch here, with tape measures, snips, scissors, thread and a whole lot more. Sometimes it's the little things that make the biggest difference.
Sewing Machines Parts
A quality array of parts of products for all brands can be used to replace defective parts or simply add another level of skill to what you already have. Browse through all the various components we have. You can rely on us to get the parts you need for a great price.
Automation Specialists
Sewingtime NZ have been supplying some of the worlds best automation textile equipment from all over the world bringing it to the South Pacific region. Automating bagging, curtain manufacturing, apparel manufacturing to Embroidery.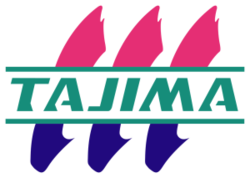 Pricing Disclosure:  All pricing shown here is from our Auckland warehouse, pricing out of the Christchurch office incur an added shipping cost.
Sewing Machine FAQ
Which is the best sewing machine for home use?

There is no right or wrong answer to purchasing a sewing machine for use at home. The best sewing machine is the one that meets all of your requirements. We stock plenty of leading brands and wonderful sewing machines that we'd be happy to discuss with you. Two things to consider are; what kind of projects are you planning to do and what is your budget? This will give you a good starting point when searching.
What is a good sewing machine brand?

Sewing machines from any leading brands such as Singer, Brother, Janome and others are all often safe bets when it comes to purchasing a new machine. At Sewingtime, however, we are proud to stock world-famous Juki domestic sewing machines, one of the best performing machines money can buy.
What is the most reliable brand of sewing machines?

We believe Juki are also the most reliable brand to buy. Owning a reliable machine will make a huge difference for a number of reasons. Firstly, when machines break it isn't fun. Repairs may be costly. Secondly, reliable machines will be easier to maintain over time and experience fewer issues along the line. Finally, having fewer issues to contend with will mean a happier time when sewing. How you care for your machine will affect reliability. Look after your machine and it will look after you. Speak to our team for tips on how to care for sewing machines after purchase.